Warehouse Management Service
Warehouse Management Service is a one-stop service solution for non-core business activity. Our service is to support document, man and other equipment, including printing consultancy. The service consists of manufacturing, purchasing, provision, quality control, storing, data and reports. We apply modern IT system in which customers can E-Ordering system in the complete database system for more cony: reducing on your overall operation cost such as manpower cost, warehouse cost, and other related costs. Let's us take your role of warehouse management.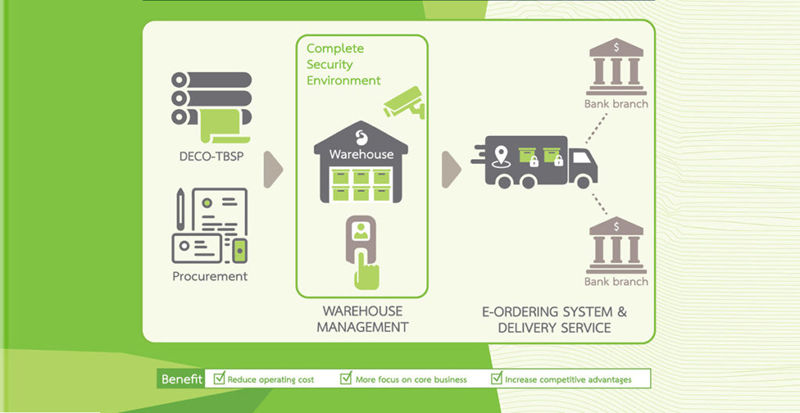 Document Storage Service
Apart from security printing management, we also provide the document storage service as a complete solution starting from scanning document into digital file, storing securely offsite, managing account and database, retrieving document upon request. We ensure to customers with our security systems such as access control system, CCTV, barcode system and RFID that can keep track of data storage for 24 hours. Your document is our responsibility.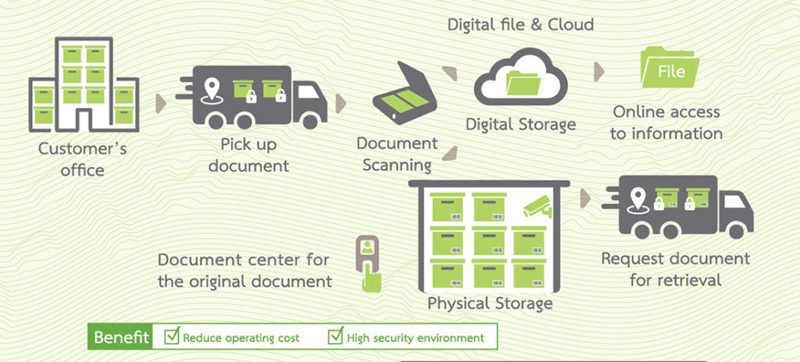 Fast Cheque Service
In a complete solution apart from cheque manufacturing, the Company has developed a complete system for the production of cheques. To provide greater convenience for banking institutions, the Company has initiated the Fast Cheque Service, in which banks can easily place online orders via the E-Ordering system, thereby saving time and money. In addition, a special delivery service of cheques to different branches of the banks ensures security and the prompt delivery of cheques to end customers.